Welcome to Alabama Bingo, the home of all information about bingo in Alabama.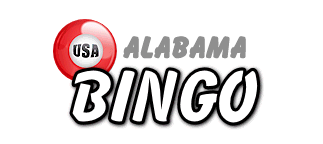 Here at Alabama Bingo, we have all you need to know about playing bingo in Alabama. If you want to find a bingo hall in Birmingham, Mobile, Huntsville, Montgomery, or anywhere else in Alabama, we have all the listings.
Bingo is legal in 16 Alabama counties, but only for charitable purposes. It is currently legal in Jefferson, Madison, Montgomery, Mobile, Etowah, Calhoun, St. Clair, Walker, City of Jasper, Morgan and Russell. Charitable bingo is usually overseen by the Sheriff of each county, or, in the case of a city, the Chief of Police of that City.

Bingo Halls by Town/City in Alabama
View Bingo Halls by County or view all states at Bingo Halls USA.
If the county you live in is not listed then there are no bingo halls in your town/county.